I used to be a die hard Nike Girl. Once upon a time, when I was just 12 years old, my dad bought me my first pair of Nike sneakers for track, and I never looked back. Throughout the years, I tried different brands, but always went back to Nike. One reason was pure sentiment, but the other was practical. I have a very high arch, and it's hard to find proper support and weightlessness (for long distance running) in a single shoe. My love affair with Nike came to an end when they stopped making the Shox version that I loved… and I was desperate to find something comparable.
That's when I learned about Mizuno.
This is the Wave Creation. There are a bunch of other designs, but this one is  my favorite. The person who introduced me to this running shoe told me that Mizuno made a name for itself making Baseball Cleats. Think of how strong those shoes have to be, for baseball players to cut up in the grass and sand and dirt the way they do. I'm extremely hard on sneakers, so the more durable, the better. Wave Creation does not disappoint.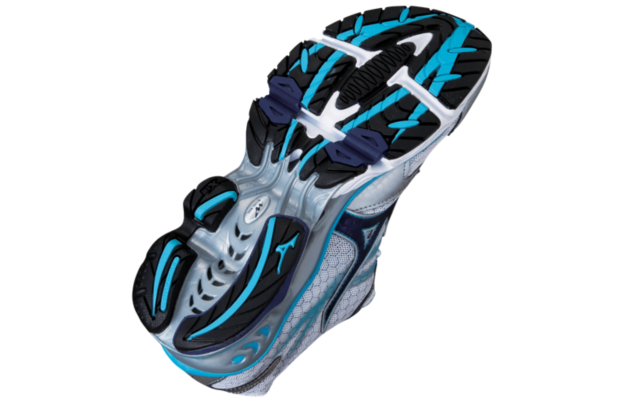 To give you an idea of how sturdy these sneakers are… the technology has NEVER broken down on me. The fabric of the shoe goes before the sole does. Since I run so often, I'm supposed to replace my shoes every 6 months. I'm apt to ignore that rule and push it to 10 months. The only reason they end up getting replaced is because I've finally torn the fabric and there's a little toe showing through. Uncute.
I've been running and working out steady in some version of Mizuno sneakers for about 5 years now. This is my 6th pair… and I'm about due for a replacement. It's highly likely that the only thing that will change with my new pair is the color. These are my shoes for life… or until someone proves to me that they can do better. So far, the competition is coming up short.
You can find out more about Mizuno Sneakers HERE.